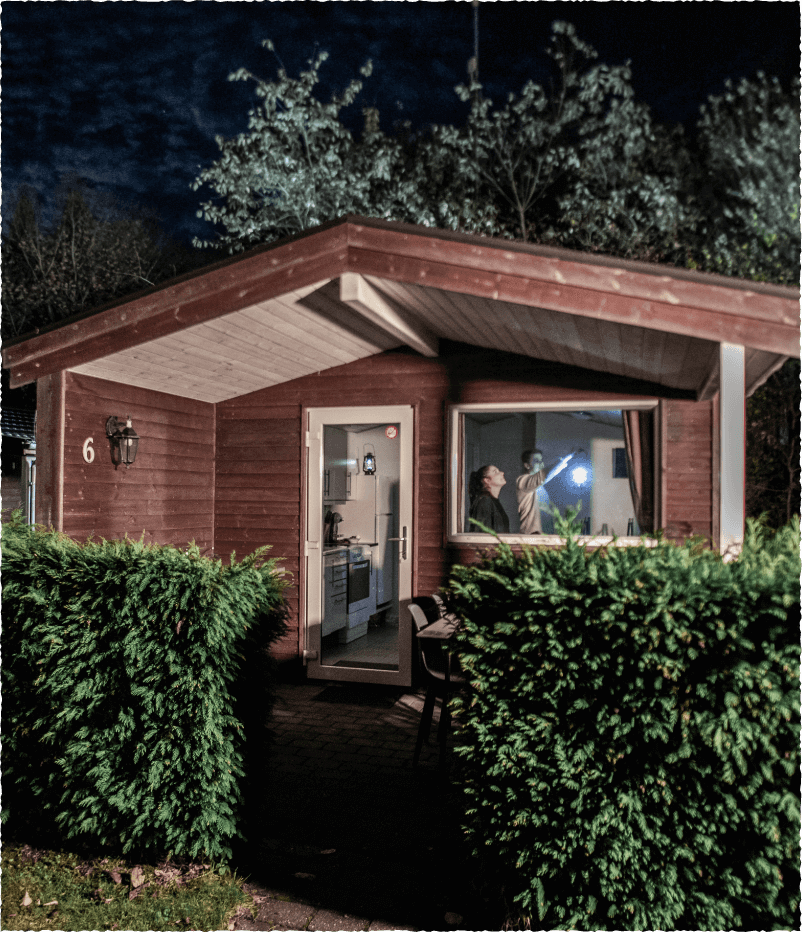 Illuminati Hytten
The Freemason lodge has been infiltrated by the illuminate. But who is the mole? Lodge brother Lord Imbert from Scotland Yard is on the trail, but he needs your help.
Your team has been selected to assist and must move into Freemason's secret cabin. You have a full 20 hours to rescue the Freemason from the Illumanites. But beware, someone is watching.
BOOK NOW
priser
<
2 Persons 3.200 dkk.
3 Persons 4.000 dkk.
4 Persons 4.800 dkk.
Including dinner and breakfast

as well as beverages
The story behind
The first Freemasons were a group of Knights Templar who escaped the annihilation of their order in the 14th century. Such is one of the most enduring myths about the origins of the Freemasons lodge. The lost Knights Templar have always fascinated people. Occult and mysterious with secret treasures and gloomy rituals. However, there is no indication of a historical connection between the temple lords and the Freemasons.
The 'free masons' were ordinary masons who specialized in building large, clerical buildings such as cathedrals or cathedrals. But due to the Freemasons' secrecy, and the fact that many politically important men have been Freemasons since the 18th century, many legends about Freemasons conspiracies, etc. have been produced.
Freemasonry is one of the oldest non-denominational fraternities in the world. The fraternity has had members such as: Winston Churchill, Wolfgang Amadeus Mozart, George Washington, and many Danish kings have been members.
The Illuminati arose when Europe's wisest minds secretly prepared to establish a society without a king and a church. The idea was life-threatening, and the Illuminati was quickly banned. This secret society was originally formed in 1776 and dissolved in 1784 or did they now?